Stephen M. Richmond
Mr. Richmond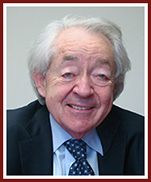 concentrates his practice and business in counseling, corporate reorganization, debt restructuring, and insolvency law. Mr. Richmond's clients include businesses, business owners, and secured and unsecured lenders.
Mr. Richmond is a former Director of New England Banking Institute, where he was also legal counsel and a member of the faculty, has lectured widely about the uniform commercial code, and solvency planning and protection, creditor's rights, and bankruptcy issues. Mr. Richmond is a member of the Boston, Massachusetts and American Bar Associations.
Prior to founding Richmonds, Mr. Richmond was founder and managing partner of a large Boston law firm prior to its merger with a multi-national law firm based in New York City, after which, Mr. Richmond served on the law firm's International Management Committee and managed the Boston office.
Areas of Practice: Bankruptcy, Cross Border Insolvency, Structured Finance, Corporate Law and Troubled Business Advising.